HOW TO REGISTER????
==================================================
1. When you
OPEN THE HOME PAGE OF THE SITE
,
YOU WILL SEESOMETHING AS THE SCREENSHOT
below
NOTE: THE COLORS SHOWN IN THE
ABOVE PIC MAY DIFFER FROM THE ONES YOU SEE BECAUSE OF DIFFERENT THEMES.
2.Now click on the
REGISTER
button as shown circled in the above pic OR
Click on the
REGISTER
button on the navigation bar as shown circled in the pic below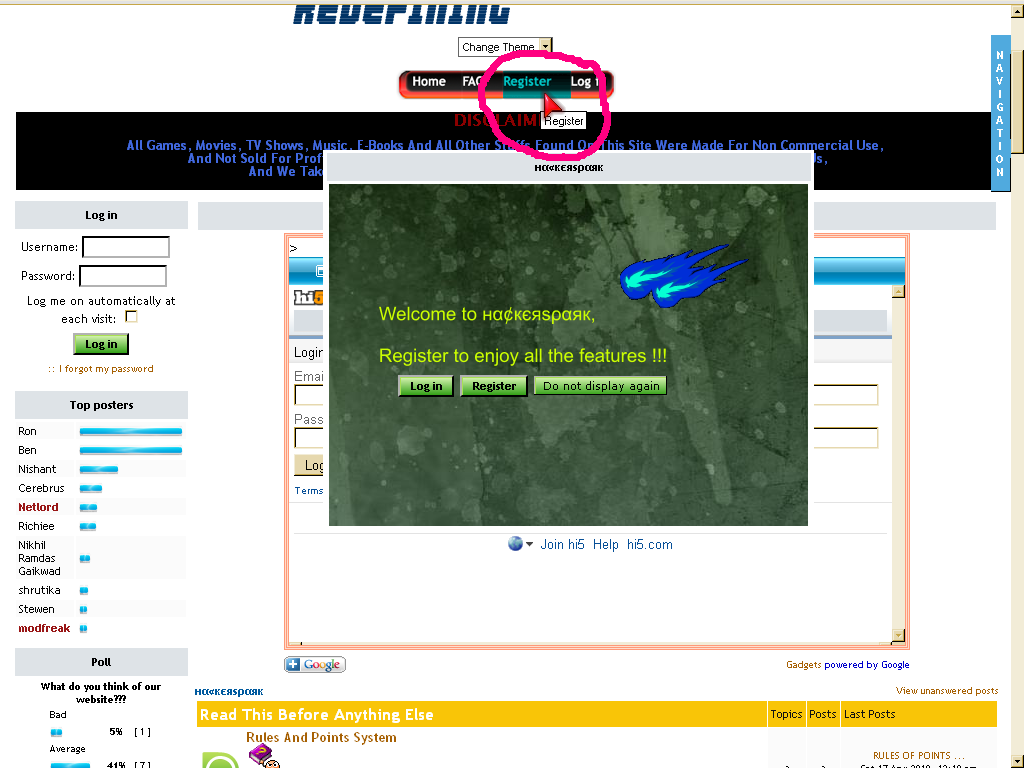 3. A
NEW PAGE WILL OPEN
like the one shown below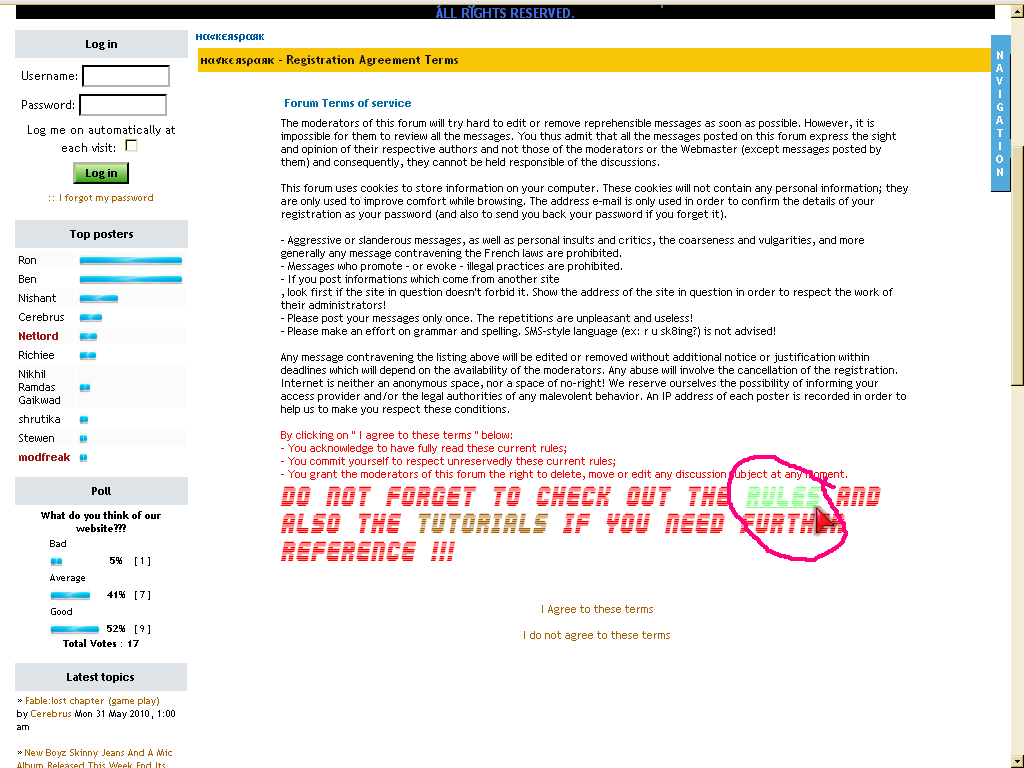 4.
(OPTIONAL)
Click on the the
RULES
link to check out the forum rules as shown circled OR
Click on the
TUTORIALS
link to look at the tutorials like this one as shown circled below.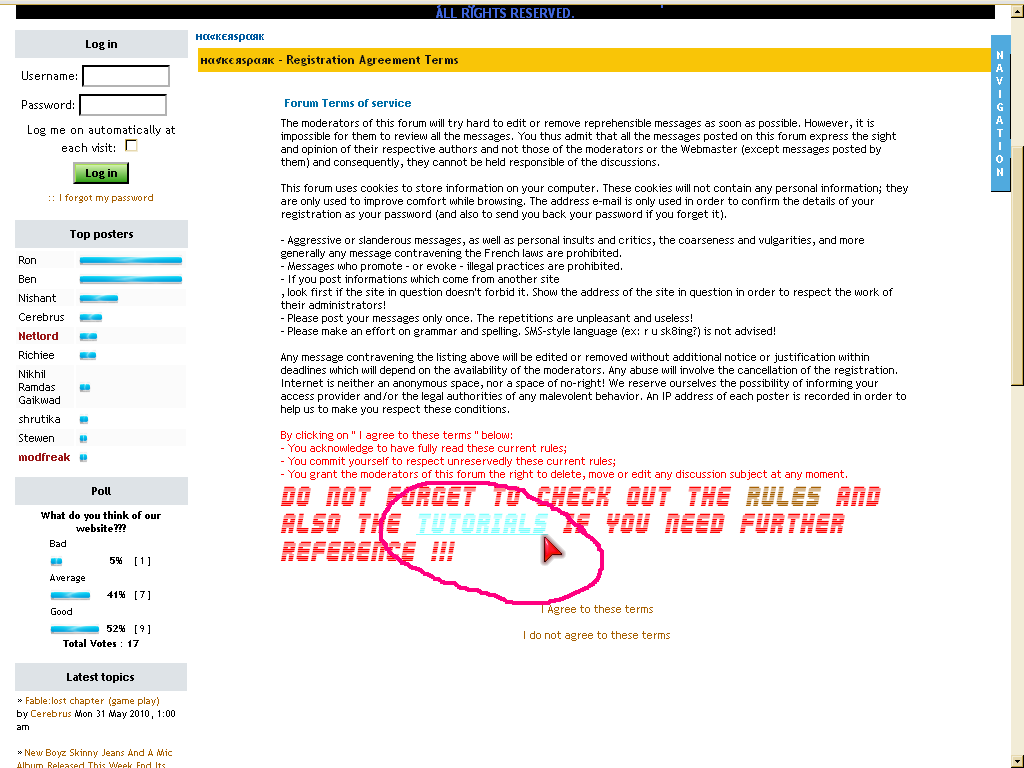 NOTE: THE ABOVE STEP 4 IS NOT
COMPULSORY AND CAN BE SKIPPED
5. Click on the link
I AGREE TO THESE TERMS
to continue as shown circled
6. Now
YOU WILL FIND A SCREEN AS BELOW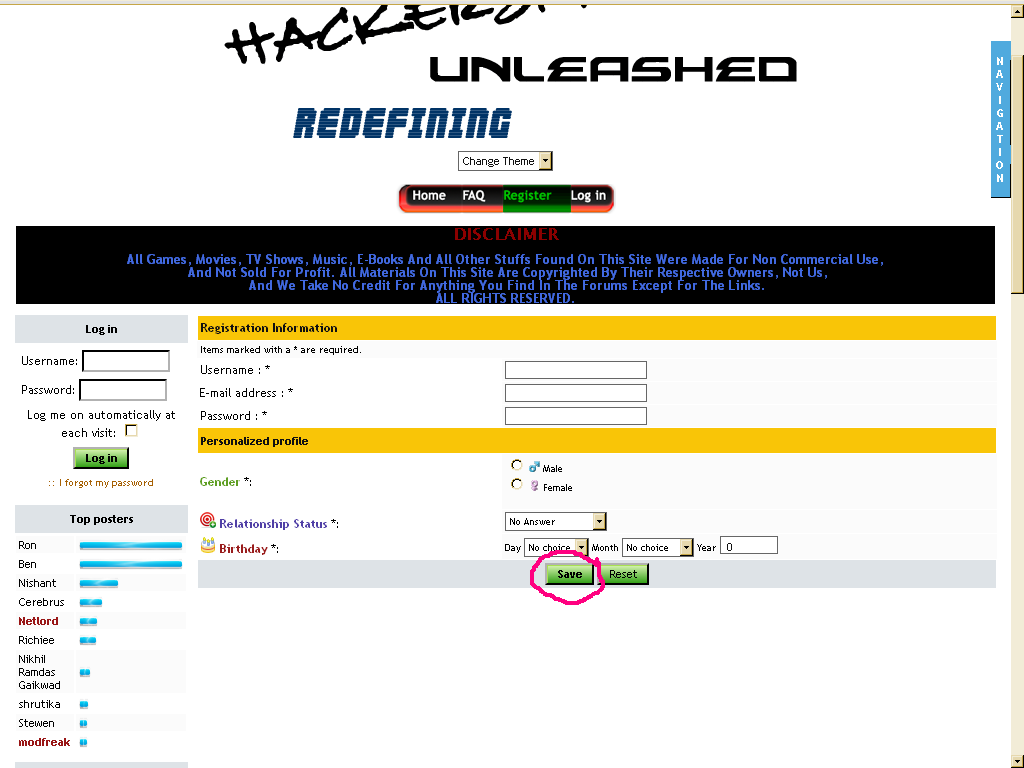 FILL IN THIS FORM
to continue registration and
CLICK SAVE
as shown circled
NOTE: REMEMBER YOU MUST BE ATLEAST 12 YRS OLD TO REGISTER.DO NOT PUT IN A PASSWORD THE SAME AS YOUR USERNAME AS IT WON'T BE ACCEPTED.
7.
RE-ENTER YOUR PASSWORD
in the box given and
CLICK ON SAVE
as shown circled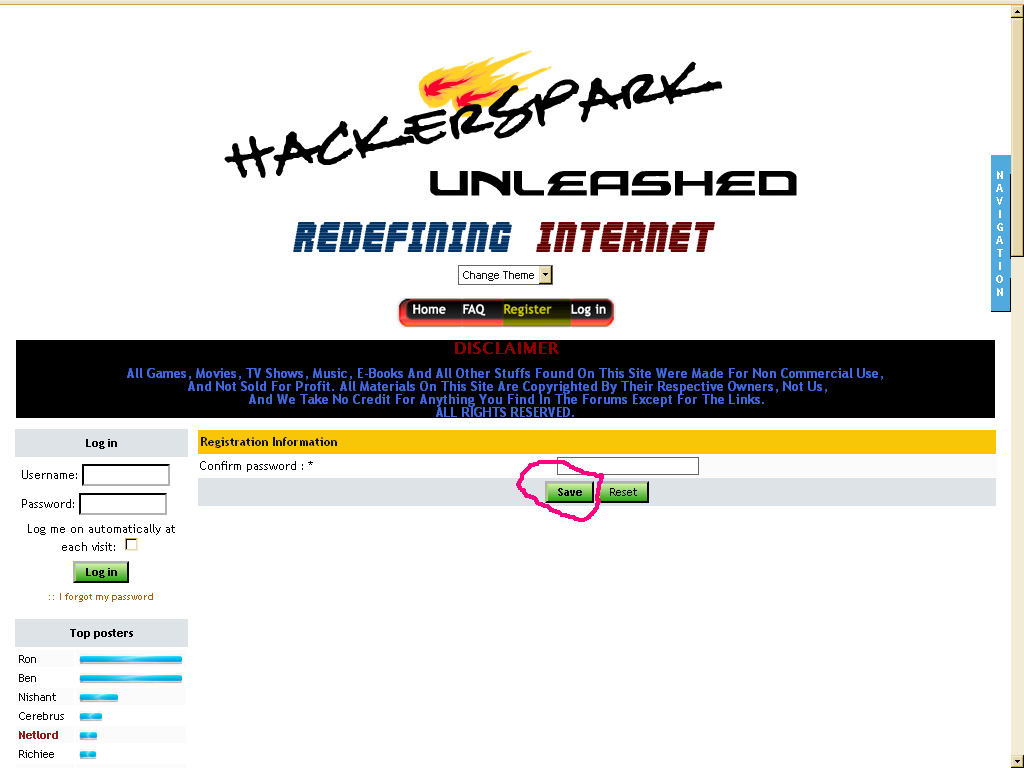 8. You will get a screen as below


What this means that although you are now successfully registered you need to
CONFIRM YOUR EMAIL ID SO CHECK YOUR EMAIL INBOX
and follow the link there.
YOU CAN DO THE ABOVE EMAIL CHECKING USING OUR FEATURE SHOWN BELOWClick on the link CLICK HERE TO RETURN TO THE INDEX
9. Our SOCIAL WEBSITES CONNECTOR present on the homepage gives you an instant access to various social websites along with your EMAILS.
So you may
USE IT TO CHECK THE CONFIRMATION MAIL
.
NOW YOU ARE DONE WITH REGISTERING
... AND NOW TO LOGIN!!!
10. On the homepage on the
LEFT SIDE YOU WILL NOTICE A LOGIN BOX
as shown circled below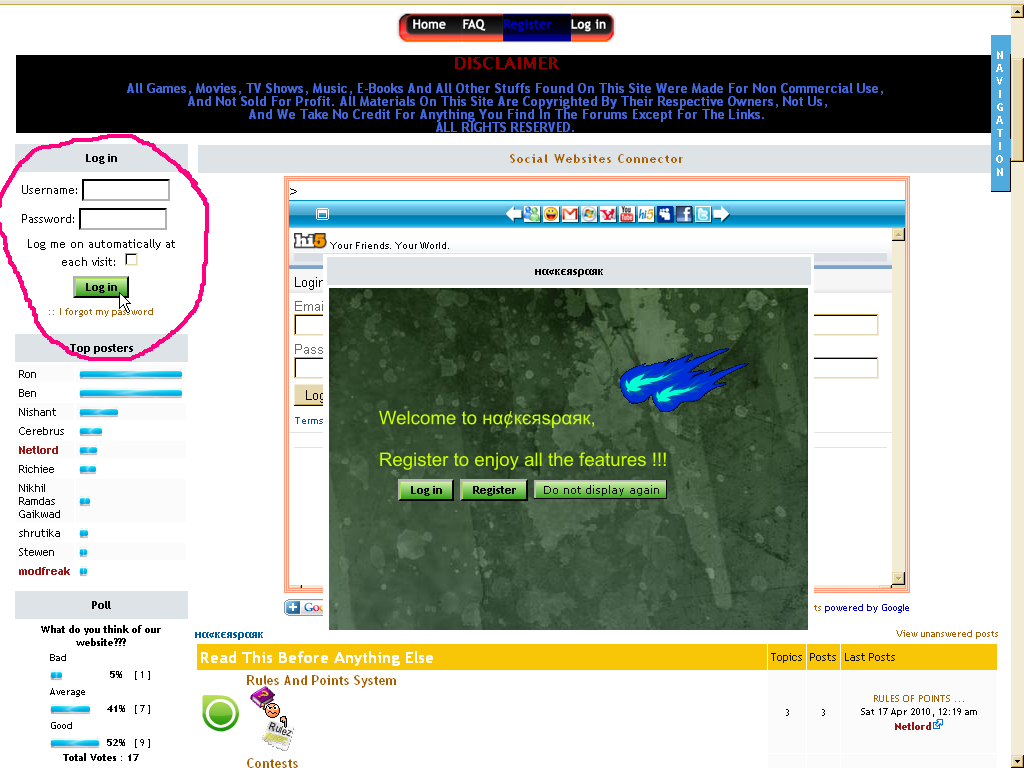 Enter your username and password and click on the LOG IN
button
11. After successful login you will be again taken to the homepage and now
you will find short description of your account profile in place of the login box
something as shown circled below
NOTE: OBVIOUSLY YOUR PROFILE DETAILS WILL DIFFER BECAUSE THESE ARE MY PROFILE DETAILS